Free EU shipping & returns
Try it 30 days for free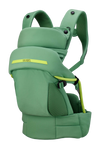 The comfortable baby carrier that doesn't place any stress on your back and shoulders. The only carrier with patented Exoframe Technology™️.
3 reasons why you will love it
1

Light and ergonomic carrying
The design of the Exoframe transfers your child's weight to your hips instead of your back and shoulders. At the same time it ensures that your baby's knees are positioned above the hips, creating an optimal ergonomic M-shape.
2

Getting your baby in and out is easy and safe
With NIMBEL it is easier to put your baby in the carrier because the frame creates a sturdy little seat. Now you have two hands free to hold your baby. Safe and very convenient.
3

Ergonomic for parent and child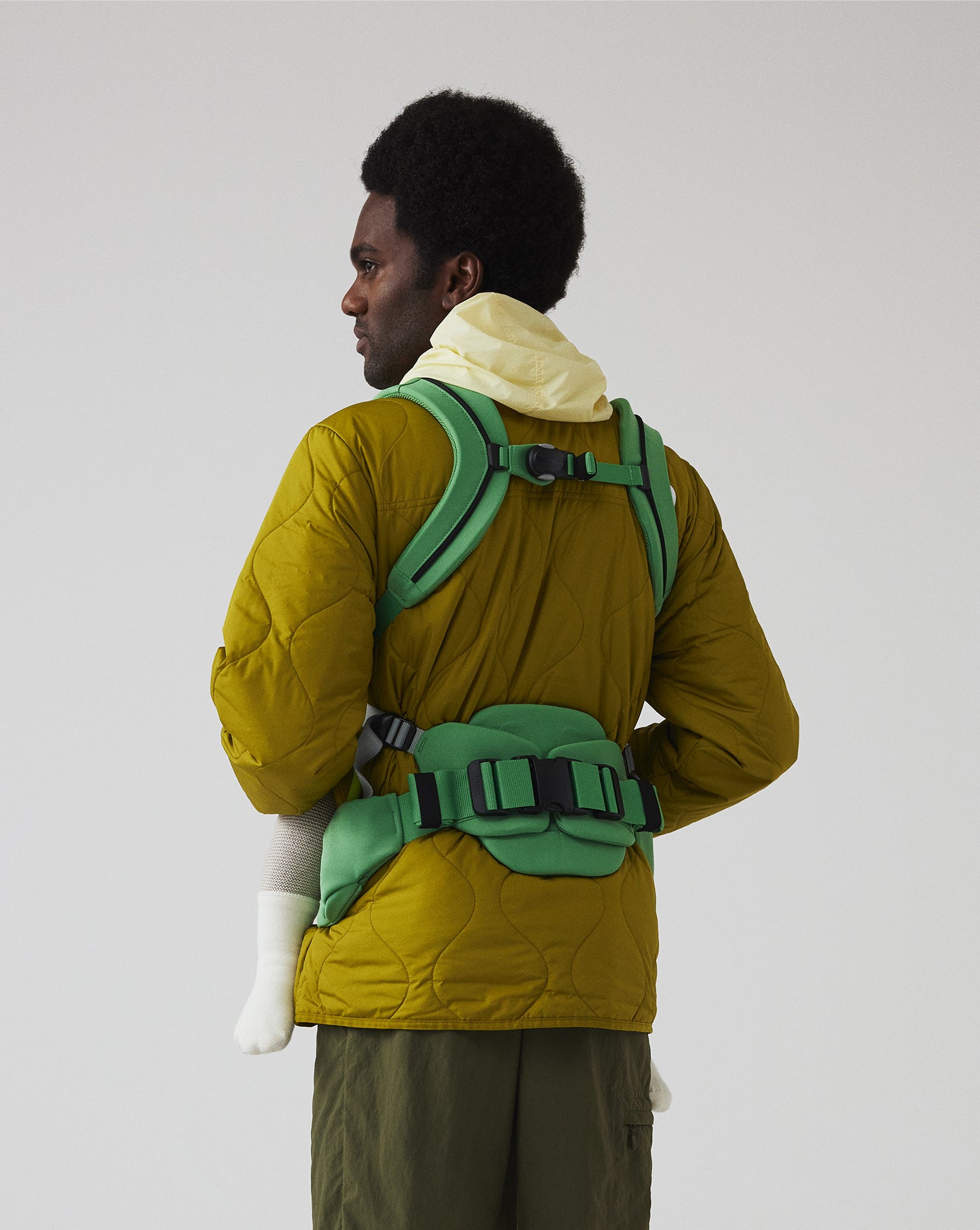 The generous hip band supports the hips, even when recovering from pelvic instability or C-section. The back pad provides comfort and stability.
Three ways to carry, from newborn to toddler. It's the only carrier you will ever need.
Front Carry
Back Carry
World Facing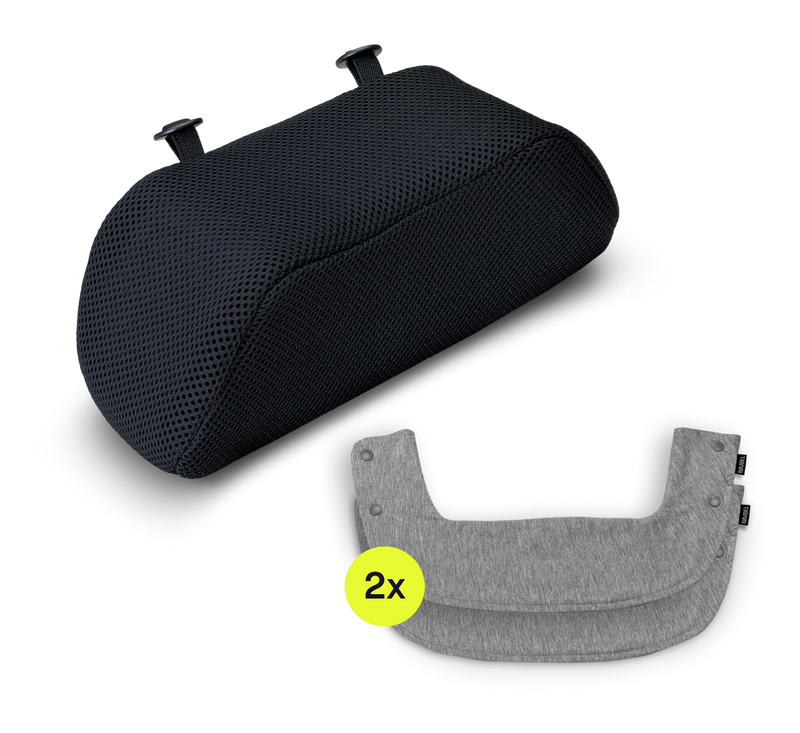 For baby's up to size 62 we recommended to use the Newborn Insert. This pillow raises your baby to an ideal height for the most comfortable carry.
Read more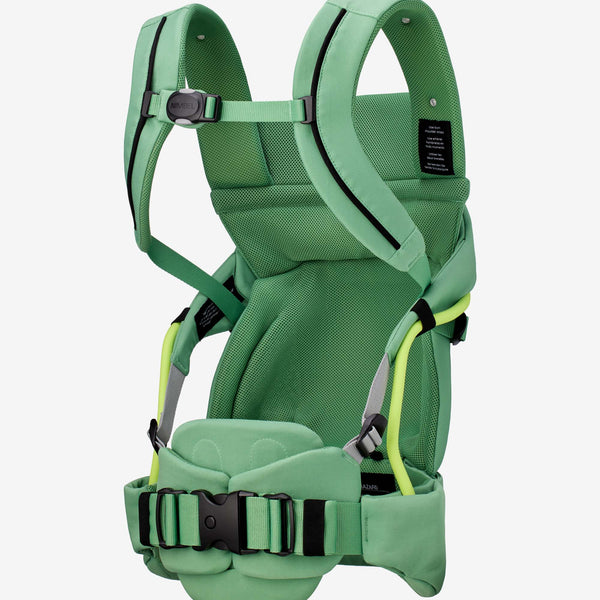 Lower back support
Our structured lumbar pad and generous hip band provide the lightest and most comfortable carry
Soft padded shoulder straps and hip belt
Soft but strong. For the most comfortable carry
OEKO-TEX certified breathable fabric
Safe, soft and breathable
Magnetic buckle
For easy closing and releasing of the back strap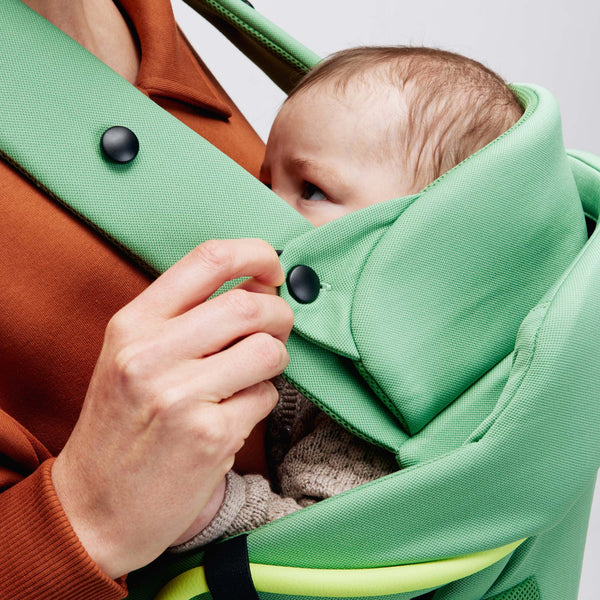 Adjustable neck support
For the right support of your child's head
Adjustable seat width
For a optimal fit from newborn to toddler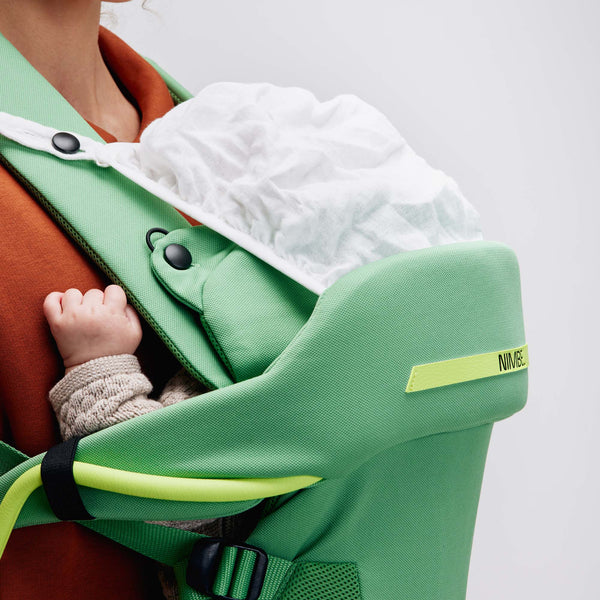 Sun Canopy included
Protect your baby from sun and wind with the included UVP 50 sun canopy
Hip pocket
To stow away lengthy straps