Features
01

Patented Exoframe Technology™

Our Patented Exoframe Technology™ supports your baby and transfers all weight to the strongest part of your body, your hip area. Developed by physiologists and engineers.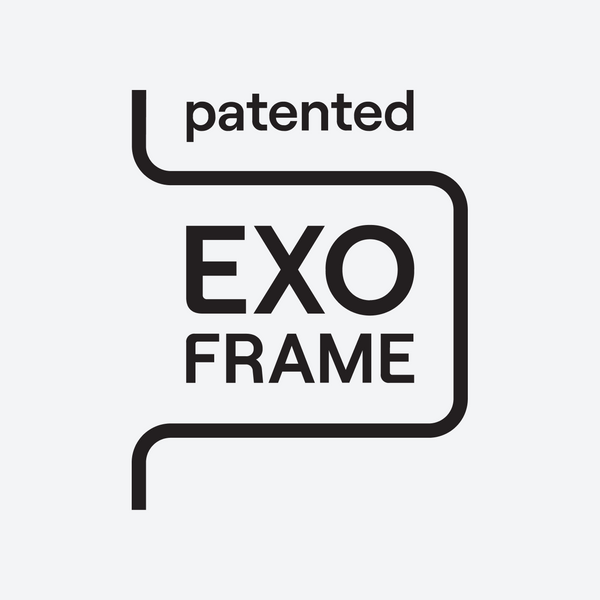 02

Sturdy little seat

With NIMBEL it is easier to put your baby in the carrier because the frame creates a sturdy little seat: safe and very convenient.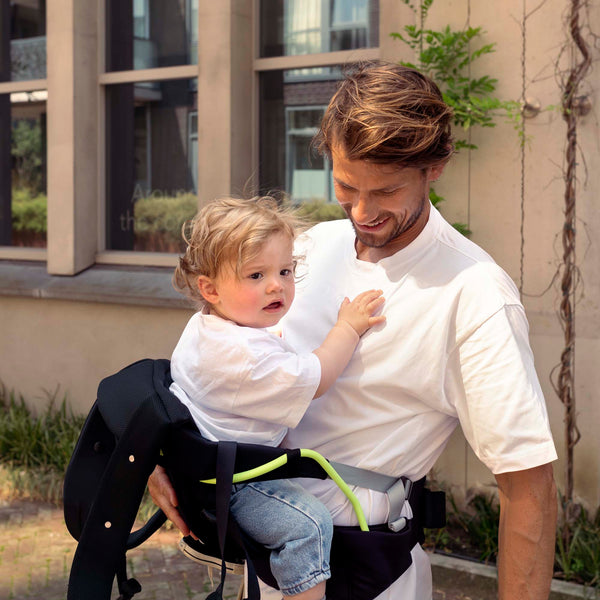 03

Lower back support

Our structured lumbar pad and generous hip band provide the lightest and most comfortable carry.
04

Soft padded shoulder straps and hip belt.

Soft but strong. For the most comfortable carry.
05

OEKO-TEX certified breathable fabric

Breathable certified fabric that has been tested for harmful substances to protect your health.
06

Magnetic buckle

For easy closing and releasing of the straps.
07

Adjustable neck support

For the right support of your child's head, from newborn to toddler.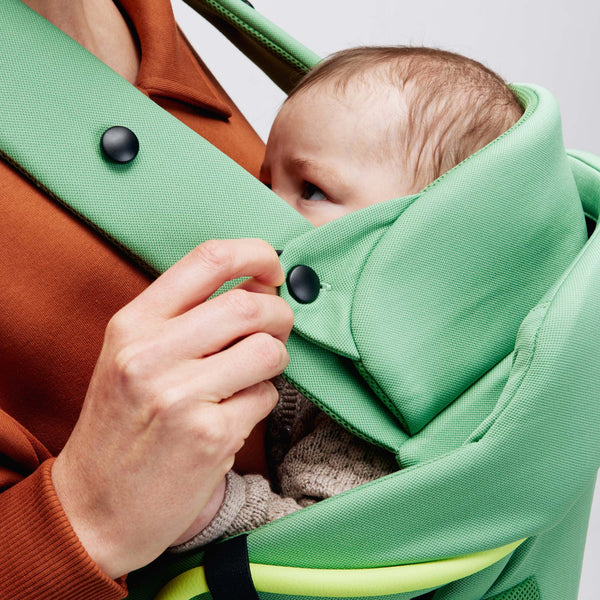 08

Adjustable seat width

For optimal support of the legs, creating that ergonomic M-shape.
09

Sun canopy included

Protect your baby against sun and wind with the UPF50 sun canopy.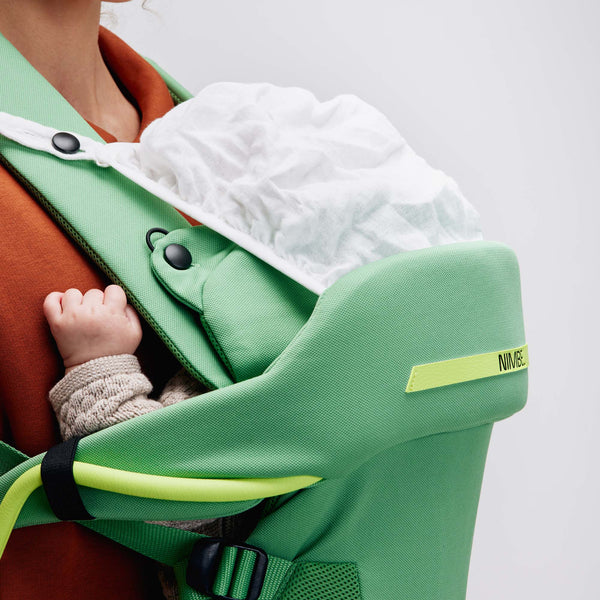 10

Hip pocket

To stow away lengthy straps, creating that clean look.